Full Control and View
---
Connect to a remote desktop from anywhere over a secure connection using the Full Control and View mode. View the remote screen, move the remote mouse pointer and send keystrokes. Use the toolbar at the top of the remote control window to run other tasks.
File Transfer
---
Send and receive files to/from a remote desktop using the File Transfer mode with a classic two-pane file manager interface. You can open multiple remote computers in tabs. Drag and drop is also supported.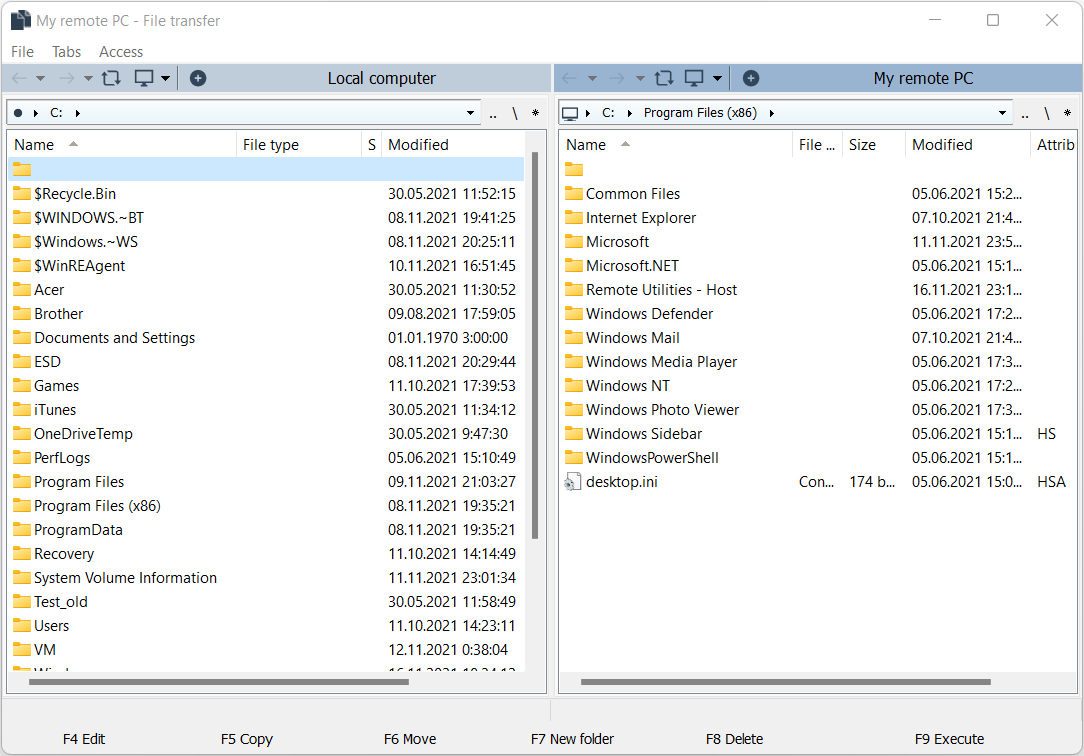 Two-factor Authentication
---
Enable two-step verification for ultimate protection. You can generate a time-based token and add it to Google Authenticator or a similar app. When you start a remote session Remote Utilities will ask you for a one-time password (OTP).
Active Directory Support
---
Easily integrate Remote Utilities into your AD environment. Add domain controllers , push-install Host across your AD network and create a schedule for importing AD computers into Remote Utilities address book.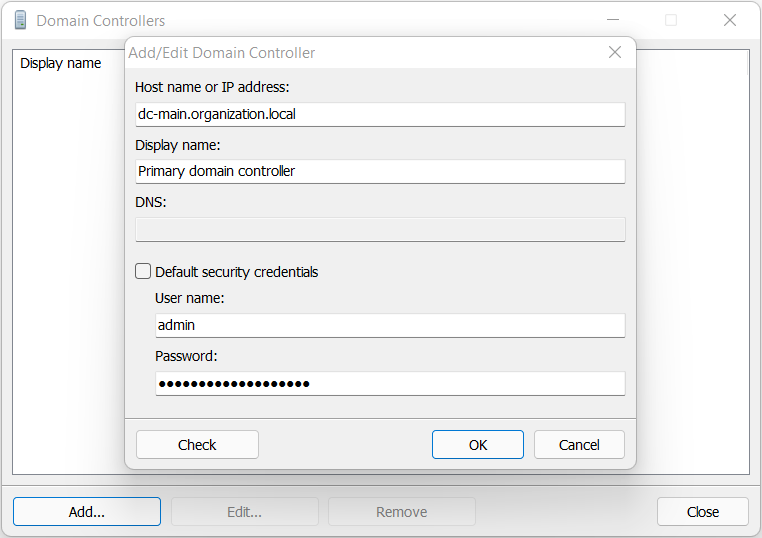 MSI Configuration
---
Use the built-in MSI Configurator to create a custom Host installer for further deployment across your network. For spontaneous support, configure Agent module and customize it with your logo and welcome text.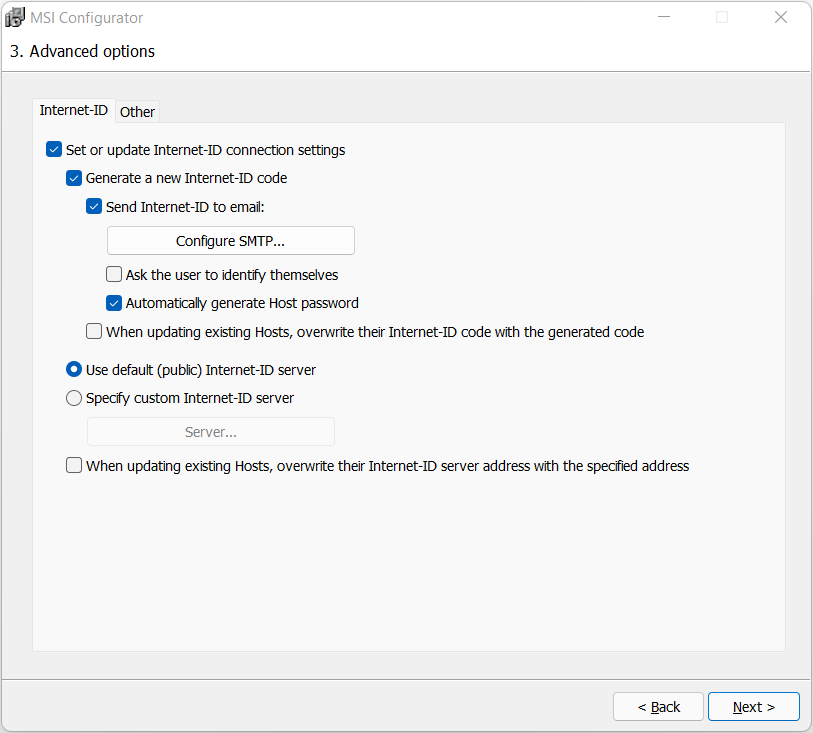 Self-hosted Server
---
Enhance Remote Utilities capabilities with an on-premises server and build a 100% autonomous remote support solution to comply with strictest security requirements.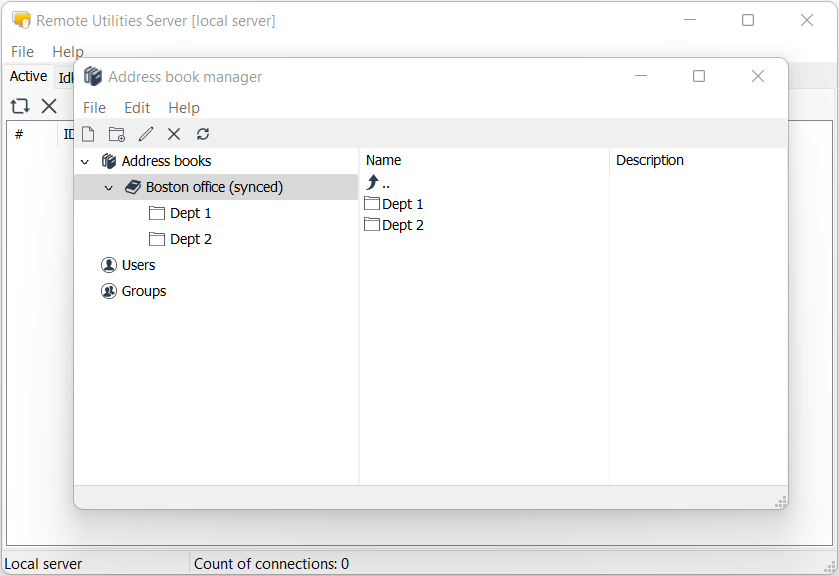 Our customers
Our customers
What our customers say
---
A very nice little remote utility. Very quick installation for a RDP alternative. Just install a host PC and then install a viewer on a separate PC and you are remotely connecting in no time.

Alexander.Hovis
Entertainment, 51-100 Employees